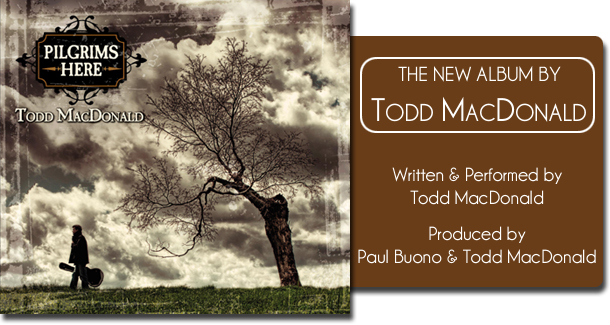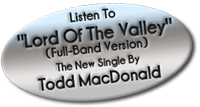 Singer-songwriter Todd MacDonald's debut album, Pilgrims Here, is a celebration of faith, a love letter to our Savior, and a beautiful collection of timeless melodies by one of today's most affecting musicians. This album contains 11 songs written by Todd, featuring his deft acoustic guitar and one of the most penetrating tenor vocals in all of contemporary Christian music. Todd was raised near Boston, Massachusetts, and currently lives and works in Nashville. His songs demonstrate the observations of a world-wise traveler,

as well as the contemplations of a man earnestly seeking the heart of his Creator. From the instantly uplifting encouragement of "Faithful and True" to the keen yet accessible wisdom of "Fly Eagle Fly," Todd's music reflects his devotion to not only inspire his audience with carefully-crafted musical ideas but also his singular message that the grace of Jesus Christ can provide for our every need.

Pilgrims Here, produced by Paul Buono and Todd MacDonald, recorded in Nashville, TN, is available for purchase from online retailer CD-Baby.